WOLFKNIVES | NEED WE SAY MORE
MEET THE MAD SCIENTIST THAT IS JASON ELLIS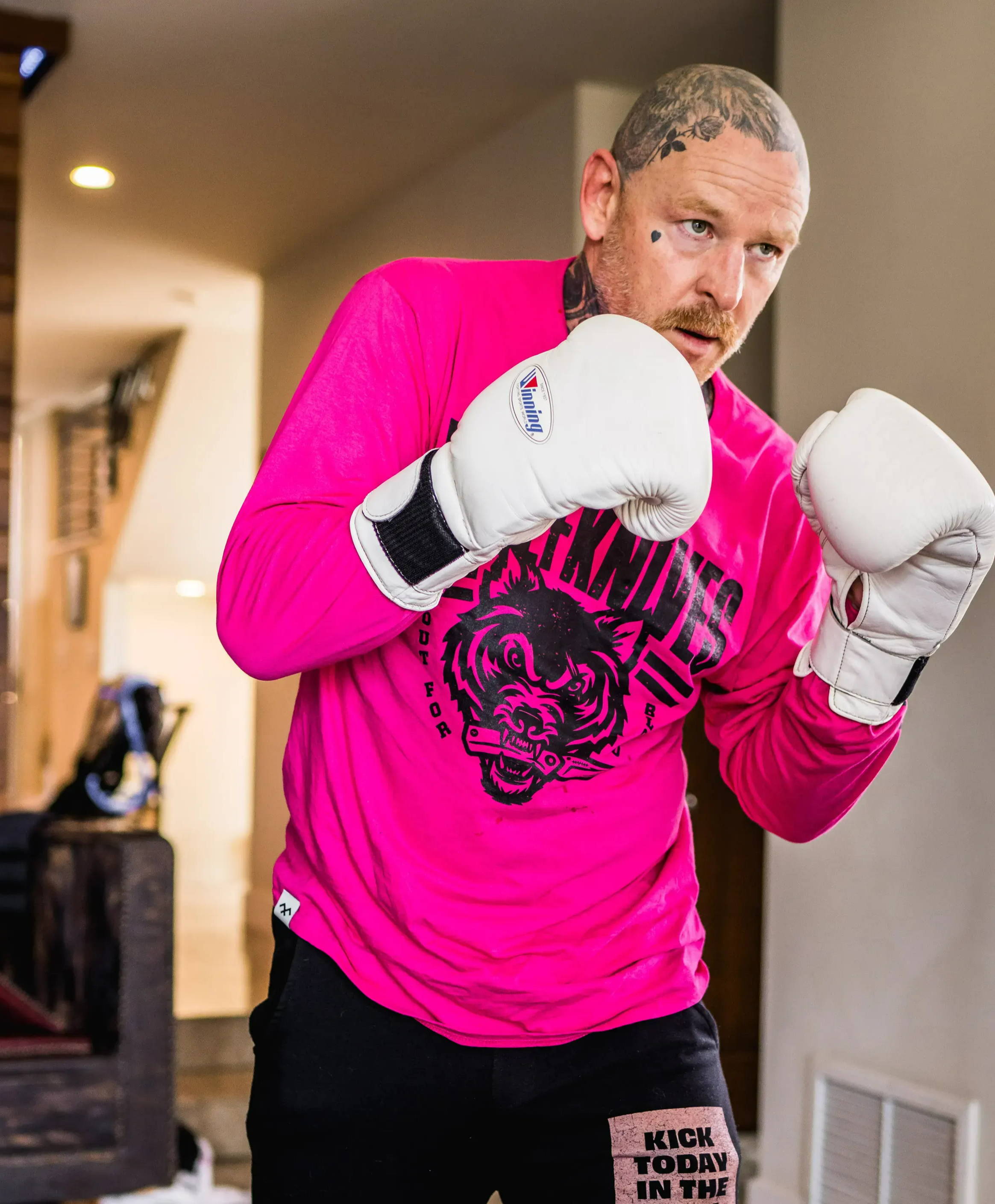 Jason Shane Ellis is an Australian radio personality who is best known as the host of The Jason Ellis Show on Sirius XM satellite radio, which aired from 2005 to 2020. Ellis is also a former professional skateboarder, mixed martial artist, auto racer, boxer, singer, and a NY Times Bestseller.
On top of MMA, Boxing and all the other shit Jason Does, he also hosts the podcast Hawk vs Wolf with Tony Hawk. Yes, that Tony Hawk.
Wolfknives started out as an inside joke from the Jason Ellis show, Another one of Jason's pocasts, and has grown into a community and apparel line. We here at HVIII want to help make it the best we can.